Gain Direct Access To Cal Poly's Elite Students
---
Sales Engineering Club sponsors get student face - to - face time, guaranteed presentation dates, 
automatic panel/event spots, and the best recruits.
If you would like to get in touch please email vp@calpolysec.org
Gold Level Sponsors
Siemens Smart Infrastructure (SI) is shaping the market for intelligent, adaptive infrastructure for today and the future. It addresses the pressing challenges of urbanization and climate change by connecting energy systems, buildings and industries. SI provides customers with a comprehensive end-to-end portfolio from a single source – with products, systems, solutions, and services from the point of power generation all the way to consumption. With an increasingly digitalized ecosystem, it helps customers thrive and communities progress while contributing toward protecting the planet. SI creates environments that care. Siemens Smart Infrastructure has its global headquarters in Zug, Switzerland, and has around 71,000 employees worldwide. Siemens is a globally diversified engineering powerhouse: an opportunity such as this one can open doors to engineering practices and businesses new to you, preparing you for a great future with potential in so many types of fields—sustainability, energy, medical technologies, to name a few—in almost any location you ever dreamed of exploring. 
Who designs your future? You do. Working within our global company, you can design the career of your dreams. We have more than 200 offices in 101 countries providing you the opportunity to see the world or stay in your own back yard.
Trane Inc. is a manufacturer of heating, ventilating and air conditioning (HVAC) systems and building management systems and controls. The company is a subsidiary of Ingersoll-Rand and is the successor company to the American Standard Companies. It makes products under the Trane and American Standard brand names. A global company, Trane's international headquarters are in Piscataway, New Jersey. Trane employs more than 29,000 people at 104 manufacturing locations in 28 countries, and has annual sales of more than $8 billion. In addition to its activity in HVAC systems, Trane is involved in energy conservation and renewable energy projects.
Abbott is a global healthcare leader that helps people live more fully at all stages of life. Our portfolio of life-changing technologies spans the spectrum of healthcare, with leading businesses and products in diagnostics, medical devices, nutritionals and branded generic medicines. Our 103,000 colleagues serve people in more than 160 countries. Abbott Laboratories is engaged in the discovery, development, manufacture and sale of a range of healthcare products. The Company operates through four segments: Established Pharmaceutical Products, Diagnostic Products, Nutritional Products and Vascular Products. Its Established Pharmaceutical Products include a range of branded generic pharmaceuticals manufactured around the world and marketed and sold outside the United States. Its Diagnostic Products include a range of diagnostic systems and tests. Its Nutritional Products include a range of pediatric and adult nutritional products. Its Company's Vascular Products include a range of coronary, endovascular, vessel closure and structural heart devices for the treatment of vascular disease. The Company, through St. Jude Medical, Inc., also offers products, such as rhythm management products, electrophysiology products, heart failure related products, vascular products, structural heart products and neuromodulation products.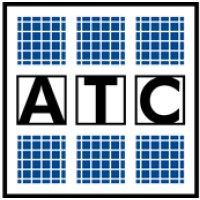 The companies ATC represents are in most cases the industry leaders in their segments. In all cases they are who ATC considers to be the best at what they do. Many of ATC's manufacturers have been in business for over 70 years. That is about the length of time that we have had air-conditioning at all. ATC offers the widest array of top quality HVAC equipment in the industry, including Temtrol's framed construction, Huntair's patented fanwall systems, ABB's industry leading variable speed drives, Baltimore Air Coils heat rejection equipment, humidification, dehumidification, precision air conditioning equipment, pumps, packaged systems. f it has anything to do with solving customers' problems then ATC can probably help you.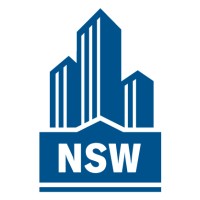 Norman S. Wright has been at the forefront of HVAC innovation for 112 years. We continue to pioneer and implement the newest and greenest solutions from around the world. It's our depth of experience combined with our commitment to integrity that allows us to inspire and grow our partnerships and company. As HVAC system experts, Norman S. Wright represents many of the industry's most respected product lines. Sales and application engineers help with the design and construction of fully integrated systems. Working with designers and builders, our company experts consider every HVAC detail to create solutions that deliver optimal results. Norman S. Wright consistently achieves project success for building owners and design and construction teams.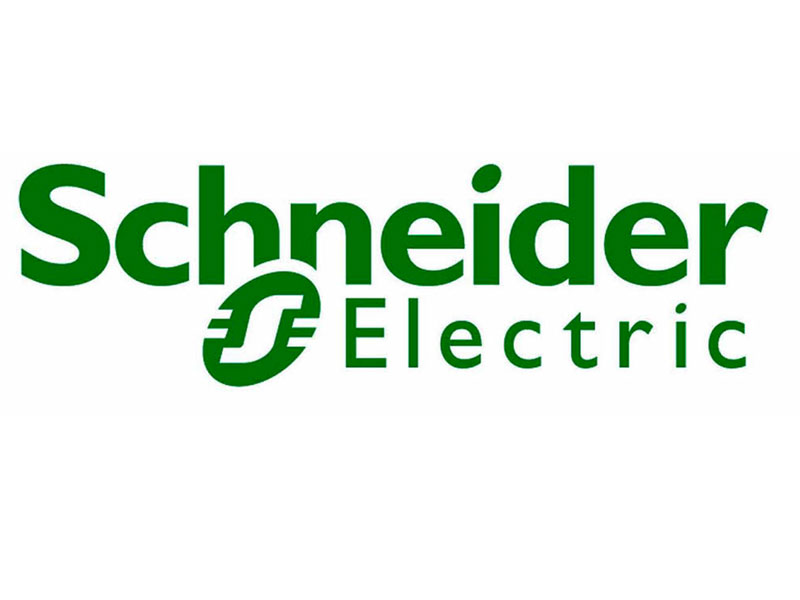 Schneider Electric is a European multinational corporation that specialized in electricity distribution, automation management, and produces installation components for energy management. Schneider Electric was founded in 1836 and incorporated in 1981. Schneider Electric's revenue is 
approximately 23.946 billion. The company has around 150,000 employees. Schneider has 10+ 
subsidiaries and is continuing to grow! 
DMG Corporation was founded in 1967 by Al Dokter, Don Miller, and Bill Gebbie -- to represent the finest HVAC products in the Greater Los Angeles area. Since then, DMG has steadily grown from a partnership of three into a thriving sales team of over 70 members. Starting with our first president, Bill Gebbie, through the tenures of Bob LeClercq, George Orff, Ron Sweet, and now under our current president, Steve Weston, the focus of DMG has remained the same: offering our clients personalized engineering support and project management, while providing equipment and services which best fit their HVAC needs.
Parker is the global leader in motion and control technologies and is solving the world's greatest engineering challenges. This is a responsibility we take seriously, and one that requires more than just the brightest engineers in the world. It takes talented and committed accountants, marketing and salespeople, supply chain managers, information technology specialists, human resource experts and manufacturing professionals. Join the Parker team and realize your future in making a positive impact on the world. We're looking for inspired communicators, resourceful problem solvers, inquisitive thinkers and dedicated professionals who want to learn and grow with us.
Printpack is a plastic manufacturing company that specializes in flexible, rigid, and medical packaging. The founder of Printpack, J. Erskine Love, instilled his strong family values into the company and was committed to serving the associates and the customers. It's what continues to make Printpack one of the most innovative and progressive packaging companies today.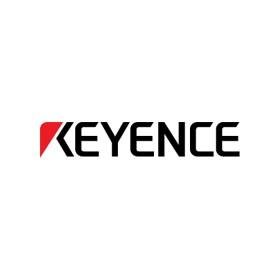 KEYENCE has steadily grown since 1974 to become an innovative leader in the development and manufacturing of industrial automation and inspection equipment worldwide. Our products consist of code readers, laser markers, machine vision systems, measuring systems, microscopes, sensors, and static eliminators. Our innovative products not only meet current needs but also future customer requirements in the manufacturing and R&D sectors. We strive to anticipate the market's future goals to provide tomorrow's solution today. Today, KEYENCE serves over 250,000 customers in 110 countries around the world, where our name stands for innovation and excellence.
At Johnson Controls, we're driven to make tomorrow better. Our global team creates innovative, integrated solutions to make cities more connected, buildings more intelligent and vehicles more efficient. We are passionate about improving the way the world lives, works and plays. And we take pride in making Johnson Controls a vibrant, rewarding place to work. The future requires bold ideas, an entrepreneurial mind-set and collaboration across boundaries. You'll work with the best and brightest from around the world to shape the future and your career. Tomorrow needs you.
Bronze Level Sponsors
For years Meter, Valve & Control has been the trusted source for gas and water meters, valves, and other equipment. We deliver high-quality, up-to-date products with great customer service for individuals and businesses alike. Meter, Valve & Control serves gas utility companies as well as private organizations including Itron, Pietro Fiorentini, Imac Systems, Filter Fab, and Eagle Research. As a manufacturer's representative and stocking distributor, it's our responsibility to deliver gas meters, regulators, and other utility equi
pment promptly and affordably. 
With distribution across the Western United States, Meter, Valve & Control is a master distributor for process control and measurement products specializing in the gas, water, and electrical markets. With products ranging from gas meters, regulators, and flow computers to water meters, submetering equipment, Earthquake valves, we've got the tools

    

    

    

    

    

    

    

    

    

    

    

    

    

  

you need to do your job with accuracy, efficiency, and reliability.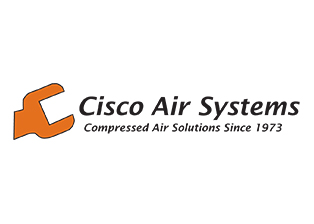 Cisco Air Systems is the Master Distributor for Ingersoll Rand industrial air compressors in Northern California & Nevada. Ingersoll Rand is the largest air compressor manufacture in the United States.
Cisco Air Systems has been providing air compressor service & support since 1973. We not only have the most experience, we are the largest independent air compressor distributor in the region. We are proud to say it's because we are an employee & customer focused company.
Syserco was formed in 1973. We supplied and serviced HVAC equipment until the late 1980s, when we turned our focus to energy management. In 1988, we became an authorized systems integrator for Alerton products. Subsequently, we added Belimo, Tridium, and other top-tier products to our equipment offering. Today, our dedicated team has designed, installed, and serviced energy management systems in more than 2,500 sites—from office buildings to campuses to healthcare facilities.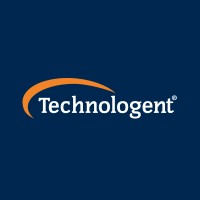 Technologent is a Global Provider of Edge-to-Edge℠ Information Technology Solutions and Services for Fortune 1000 and Mid-Market companies. We offer a unique blend of business practices that are aligned to solve for top CIO concerns. Our core competencies focus on data center infrastructure, business continuity, data protection, service automation and orchestration, continuous intelligence, monitoring, connectivity, collaboration and cybersecurity. These practices are supported by our professional services, managed services and financial services offerings. By providing custom solutions and services designed to fit your business needs, we enable your organization to be more agile, responsive and competitive. Technologent empowers your company to ascend to the next level in IT.
Lincoln Electric is an American multinational and a global manufacturer of welding products, arc welding equipment, welding consumables, plasma and oxy-fuel cutting equipment and robotic welding systems.
The fortune 1000 company is headquartered in Euclid, Ohio and has a worldwide network of distributors and sales offices covering more than 160 countries. It has manufacturing locations in North America, Europe, Middle East, Asia and Latin America. It also operates manufacturing alliances and joint ventures in 19 countries.